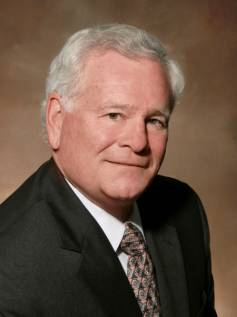 ​DAVID BARRY WHITEHEAD
Corporate and Business Law; Corporation, Limited Liability Company and Partnership Formation and Operation; Business Counseling; Estate Planning, Probate and Trust Administration. Stanford University, A.B. History 1968; Stanford Law School, J.D. 1971.
​
Mr. Whitehead specializes in business, matters with an emphasis on start-up companies, corporate acquisitions and corporate financing. He also has an extensive estate planning practice, including probate and trust administration. He has represented both private and public companies in a variety of sophisticated transactions, including initial and mezzanine stage financings, corporate reorganizations and recapitalizations, mergers and asset sales, public offerings, leveraged buyouts, going-private transactions, proxy contests and tender offers. He has also served as counsel to independent directors of public companies advising on sensitive areas independent of the company's general counsel. Mr. Whitehead has prepared materials for legal education courses involving corporate matters, has been a lecturer at Golden Gate University's Law School on securities matters and a Moot Court Judge for Stanford Law School.

​Mr. Whitehead has been active in public service as an officer and director of several charities, including the California Historical Society Foundation, The Gold Rush Trail Foundation, Opera West Foundation, Hannah and Erich Sachs Foundation and the Abraham Lincoln High School of San Francisco Alumni Association that he co-founded in 1988. He previously served as a director of Easter Seals Society of San Francisco, Enterprise for High School Students, Traveler's Aid Society of San Francisco and Hospital de la Familia. His biography currently appears in Who's Who in America and two of its specialty series, Who's Who in American Law and Who's Who in the West.